Services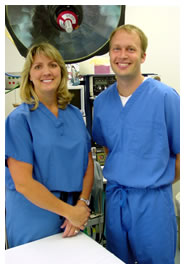 Radiofrequency Treatment for Heel Pain (Plantar Fasciitis) and Pinched Nerves (Neuromas)
This treatment, called Podiatherm, is performed by using radiofrequency to eliminate pain along the nerves. It is performed with local anesthesia in a 15-20 minute office visit with no restrictions afterwards.
Lapiplasty Surgery for Bunions
A new, patented treatment for bunion correction - Lapiplasty 3D Bunion Correction. We are offering a new treatment option which does more than simply remove "the bump"; it addresses your bunion in three dimensions to correct the root of the problem.
iStep Technology for Premier Shoe Store-
Service created for our patients and general public. Allows our staff to analyze foot type and pressure points by utilizing digital analysis to make shoe recommendations. We have selected stylish, high performance foot wear for sport, dress and casual
Vascular Testing Utilizing PADnet Technology
Non-invasive diagnostic technology to screen for vascular disease and chronic venous insuffiency. Recommended in diabetics and others with high risk symptoms
In office X-Ray and Diagnostic Ultrasound
Allows our physicans to diagnose skeletal and soft tissue injuries immediately.
Minimal Incision Surgery for Heel Pain and Neuromas
Allows patients a quicker return to normal activities and returning to tennis shoe in one week.
Cryosurgery
Treatment of warts (verruca)
Diabetic Shoe Program for qualifying patients
Diabetic Wound Care
Computerized Foot Analysis and Orthotics
Computerized gait and foot analysis for custom orthotics (arch supports).